Progress Progress Progress!
The Allure laminate wood floors are in!!! They look so good, so much cleaner and fresh. It is a laminate floating floor which will allow for the movement of the RV and expansion due to temperature variations. The floor is silky smooth and makes you want to be barefoot! It's waterproof to boot! I'm just hoping it holds up to the doggie's claws up and down the hallway. We shall see...
For a better comparison...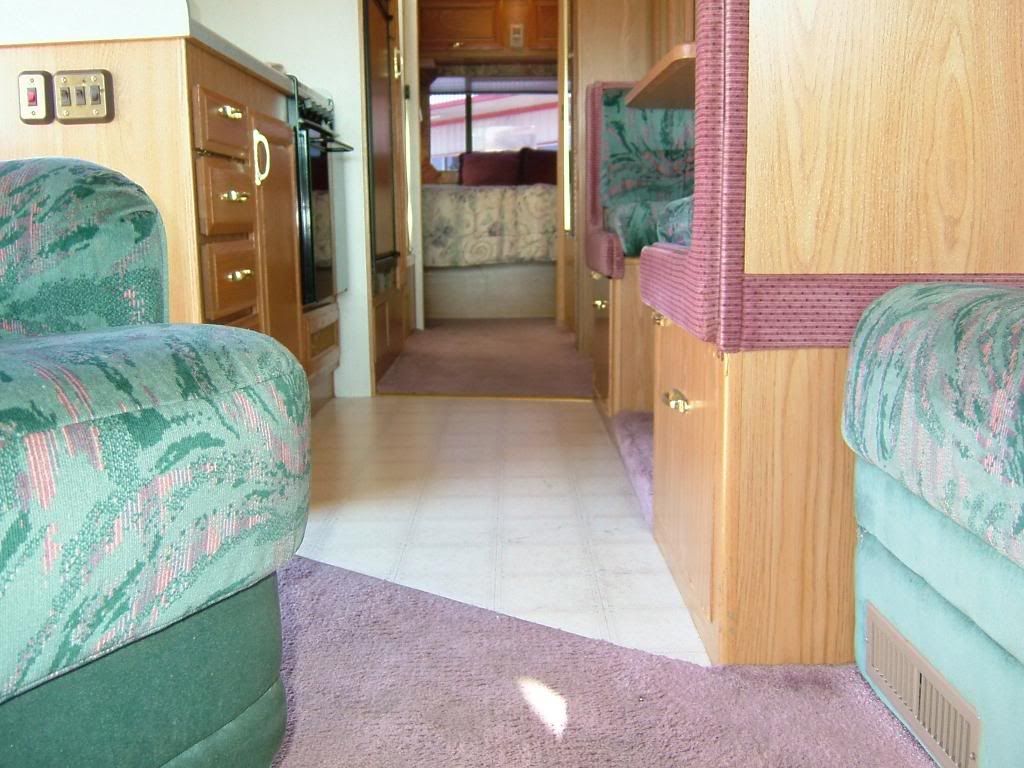 Now, I just have to employ my son to be my brain when cutting mitered corners for the trim...
The plan is to complete the floor, carpet the front cab area, install bunks for the boys, and complete the upholstery for the dinette and THEN FINALLY GO! GO! GO!