Here's my newest hobby! We bought this 1993 Fleetwood Coronado last month. It's in great shape inside and out, but SOOO outdated. That's where I come in!
I am so excited to remodel the interior of this sucker!
Check out the before pictures - the 1990s to a "T".
Nice exterior - not as dated as some this age. And, it's in really good shape. Stored indoors in a mechanic's garage it's whole life.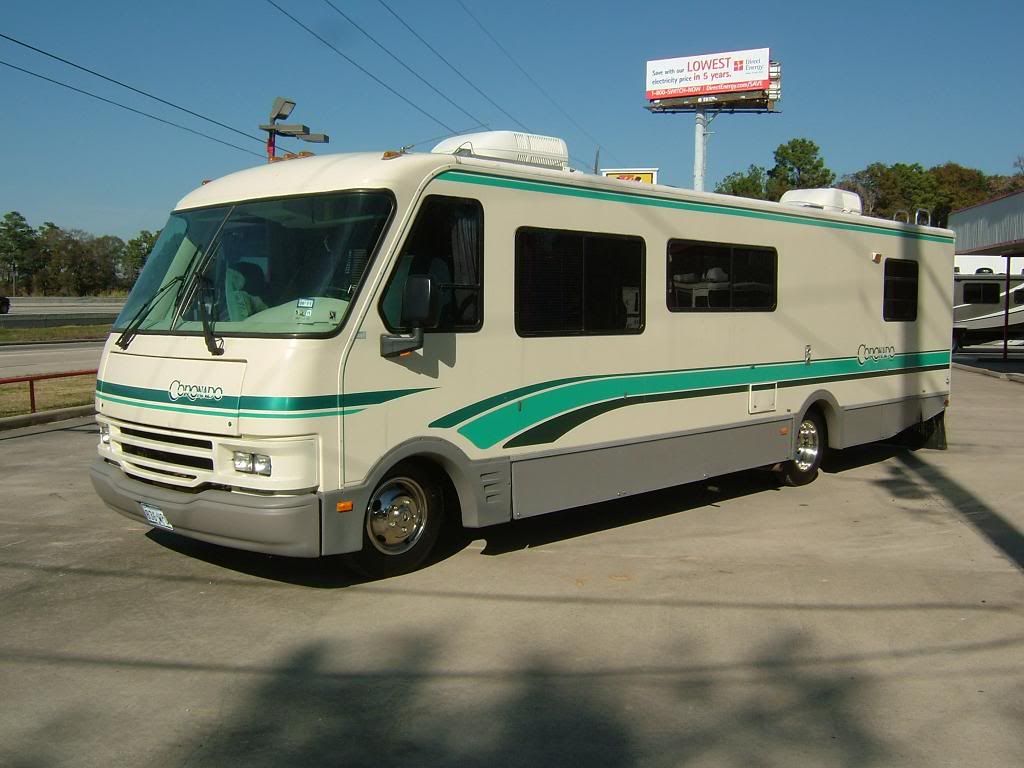 Check out the mauve, teal and purple upholstery - looks like my bedroom in high school. No, not really, promise...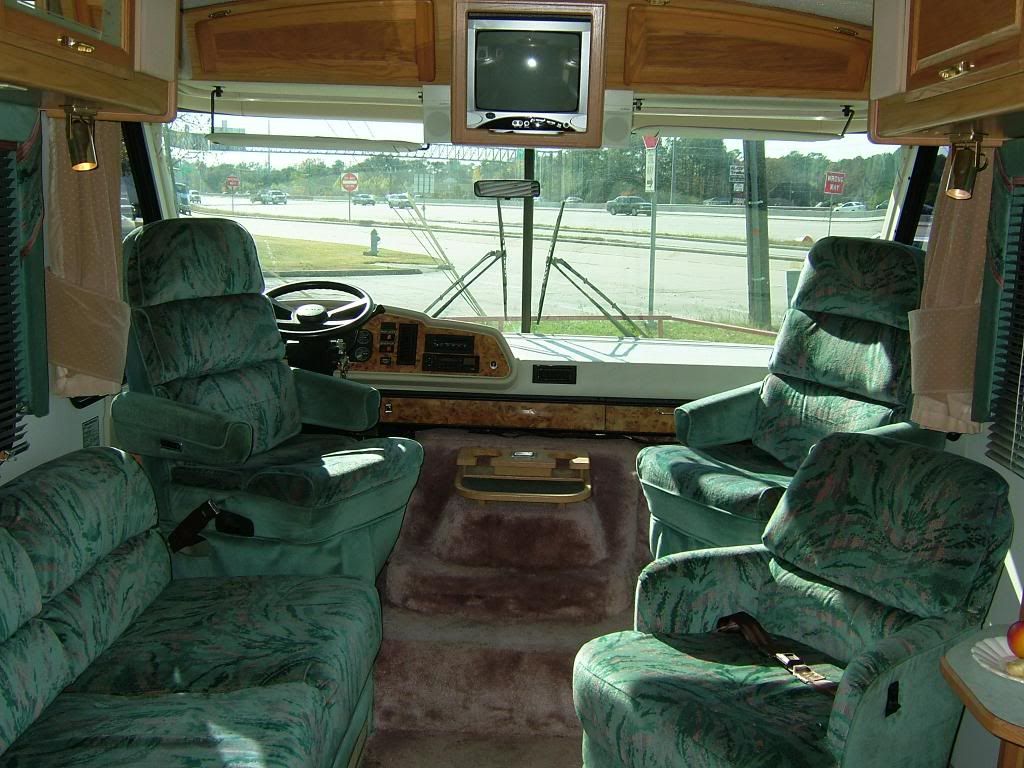 I do LOVE LOVE LOVE the 2 Captain's chairs. With 2 boys - it's nice to have TWO chairs. And there is a larger table top that pulls out and makes a nice work space between the chairs.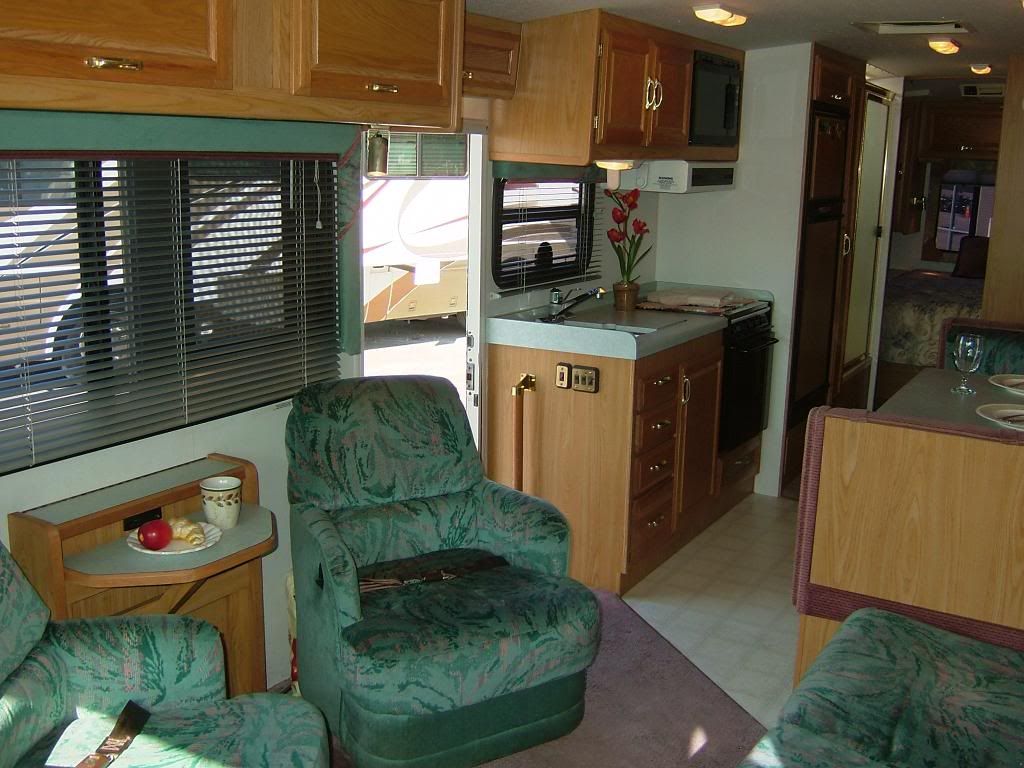 This couch pulls out oh so easily into a couch. If we re-upholster (as opposed to replacing) anything, it will be this couch. COMFORTABLE and EASY!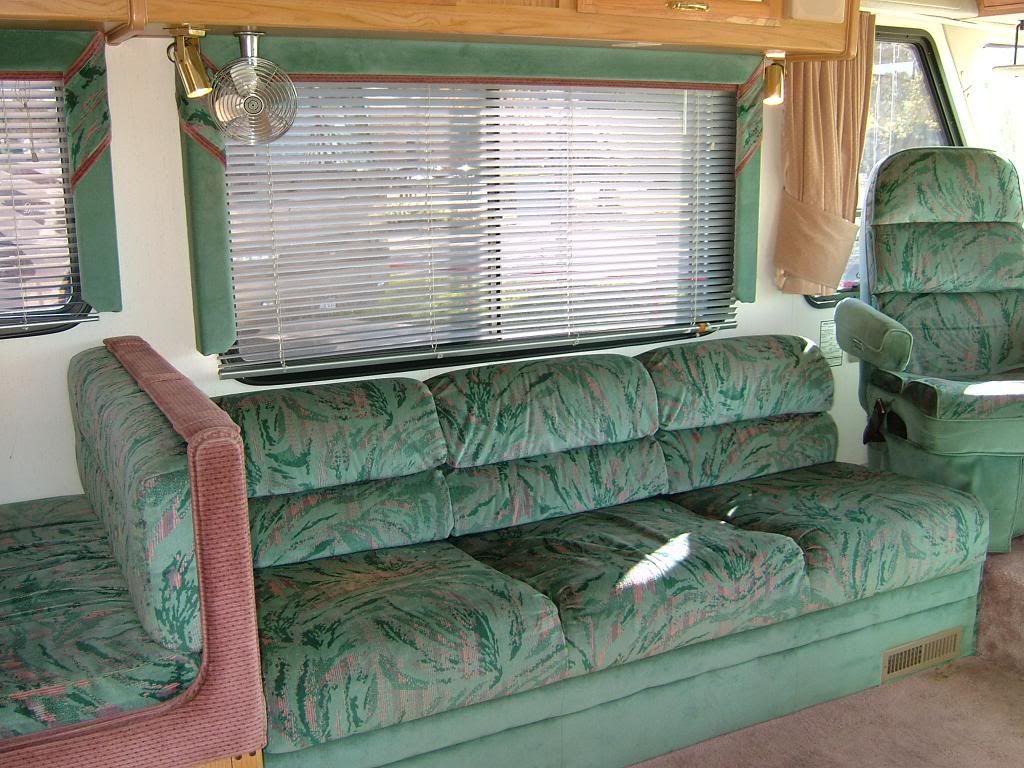 We're thinking of either getting rid of the booth and putting in bunkbeds or putting a loft bunk over the couch. Haven't figured it out quite yet. We want the boys to have their own space, and I don't want to have to convert the booth/table into and out of a bed everyday. Any ideas???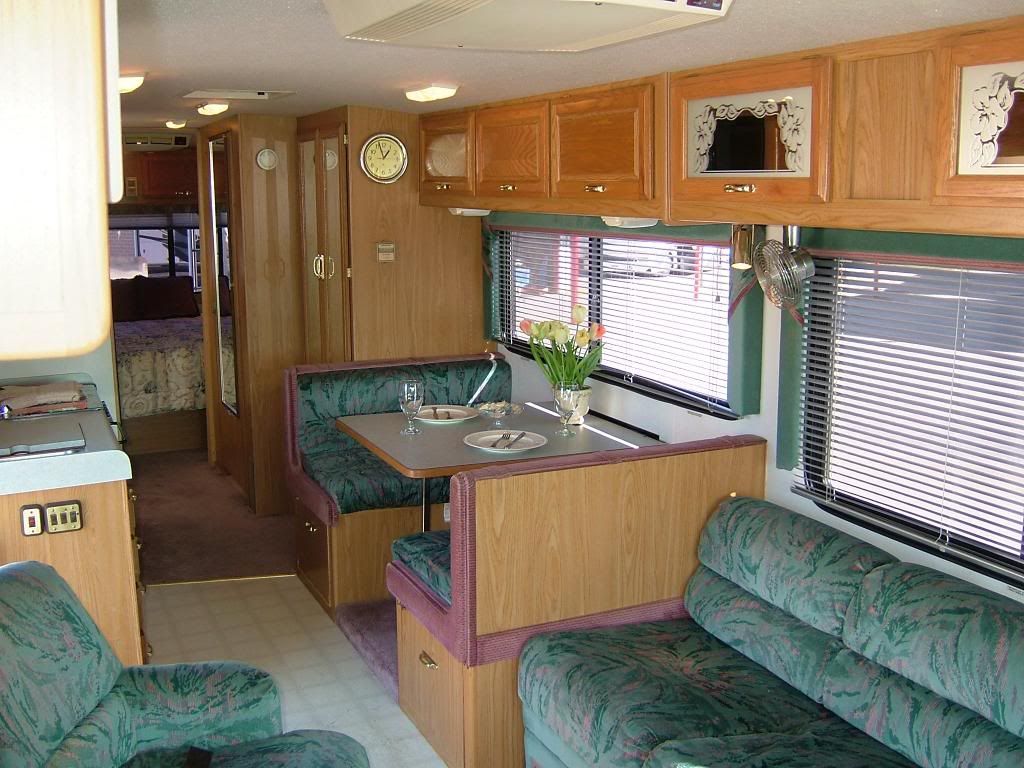 Flooring - ugghh! Thankfully, it's in good shape and clean for the age of the rig. But, it's MAUVE. No thanks. We have purchased Allure flooring in light oak to put down. From all I have read, Allure floating wood floor is the easiest to install and use in a traveling RV.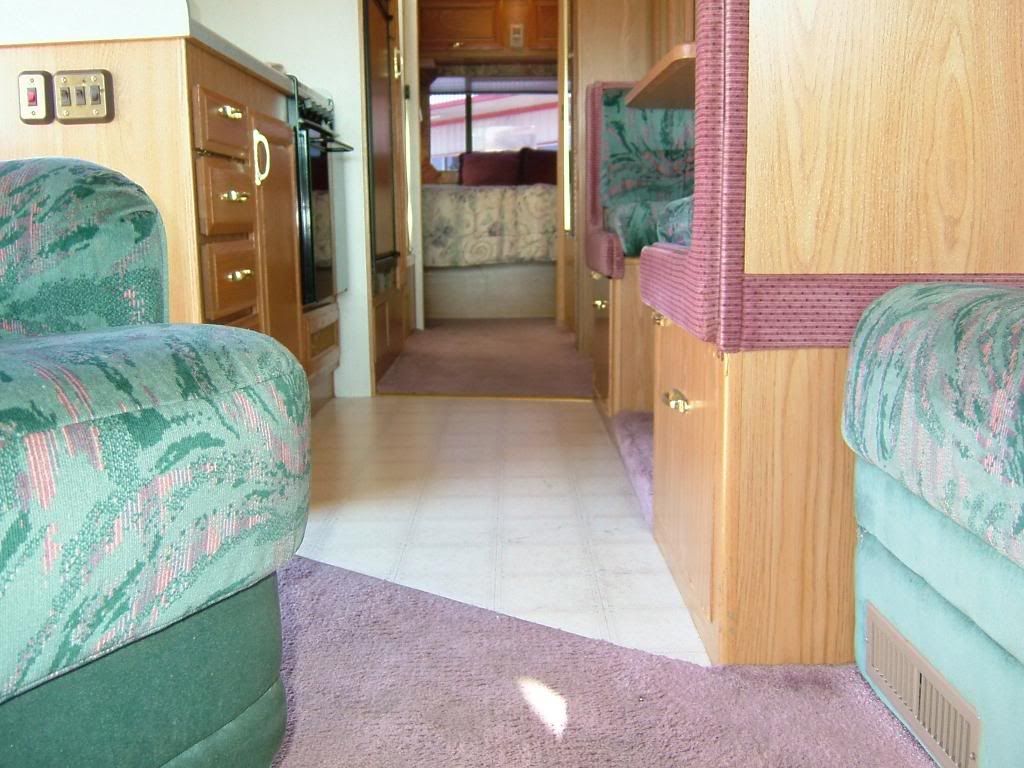 We're not doing much to the kitchen area. I want to install a metal backsplash from IKEA behind the stove. And, we would LOVE my brother-in-law to resurface the counters. HINT HINT HINT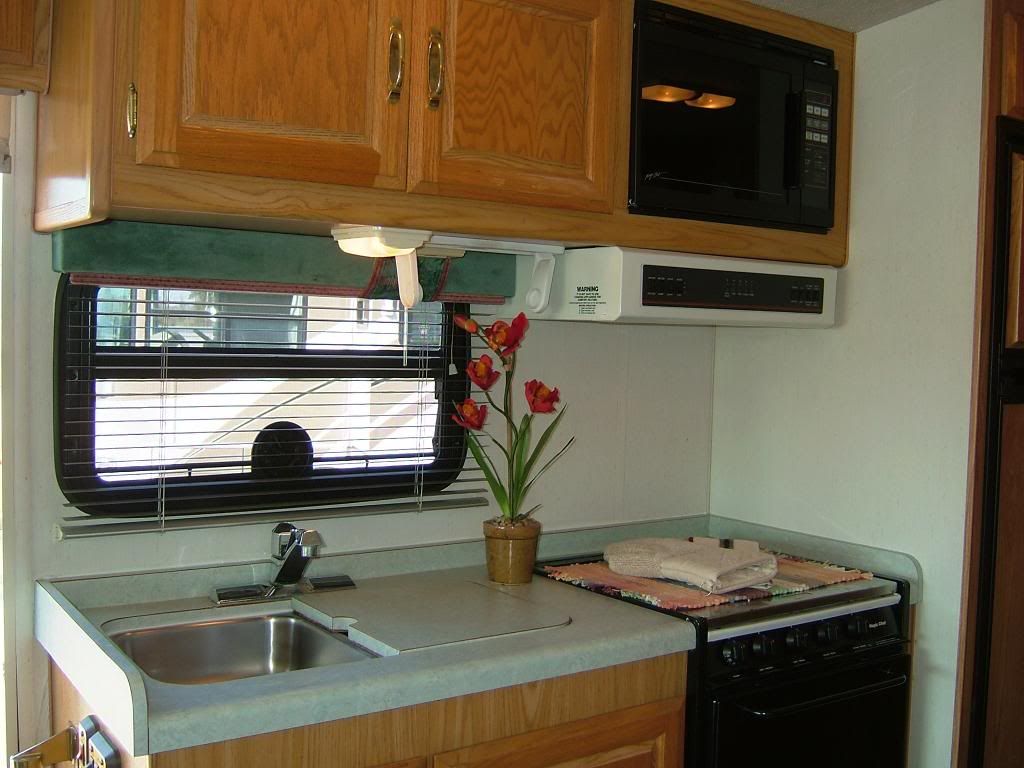 Bathroom. Let me just say, "Carpet in the bathroom. Carpet in the bathroom??? CARPET IN THE BATHROOM!!!"
That will be replaced with vinyl ASAP!
The bedroom is in pretty good shape. I am re-covering all of the window boxes in the front of the rv. But, I have ripped out the ones in the bedroom. They were NASTY! I plan to put in blackout curtains to match the front.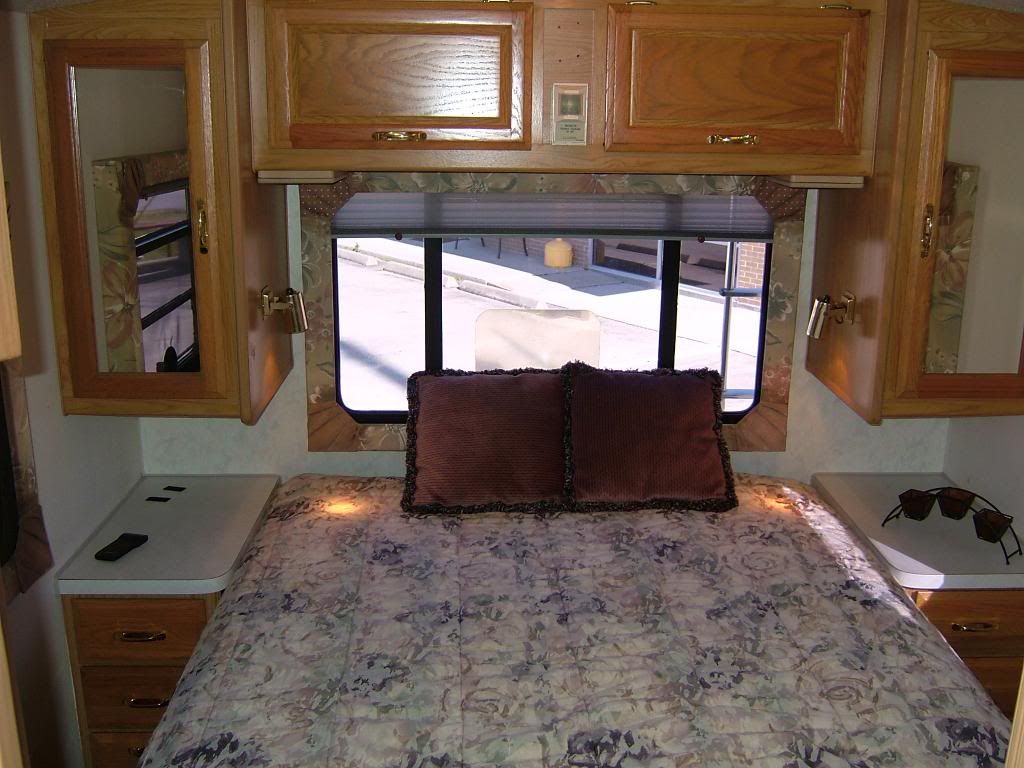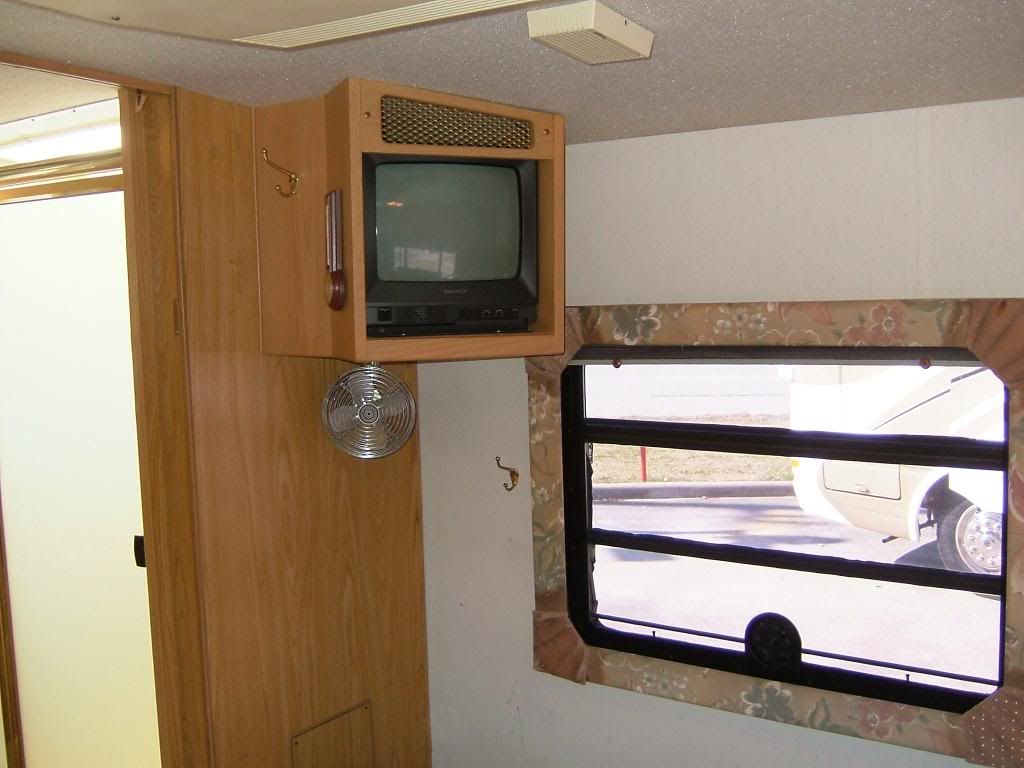 There's the gist of it. We are replacing the flooring, painting the walls, recovering the window boxes, making curtains and eventually re-upholstering all the teal/purple furniture.
If any local readers know of a reasonable upholstery shop, please let me know.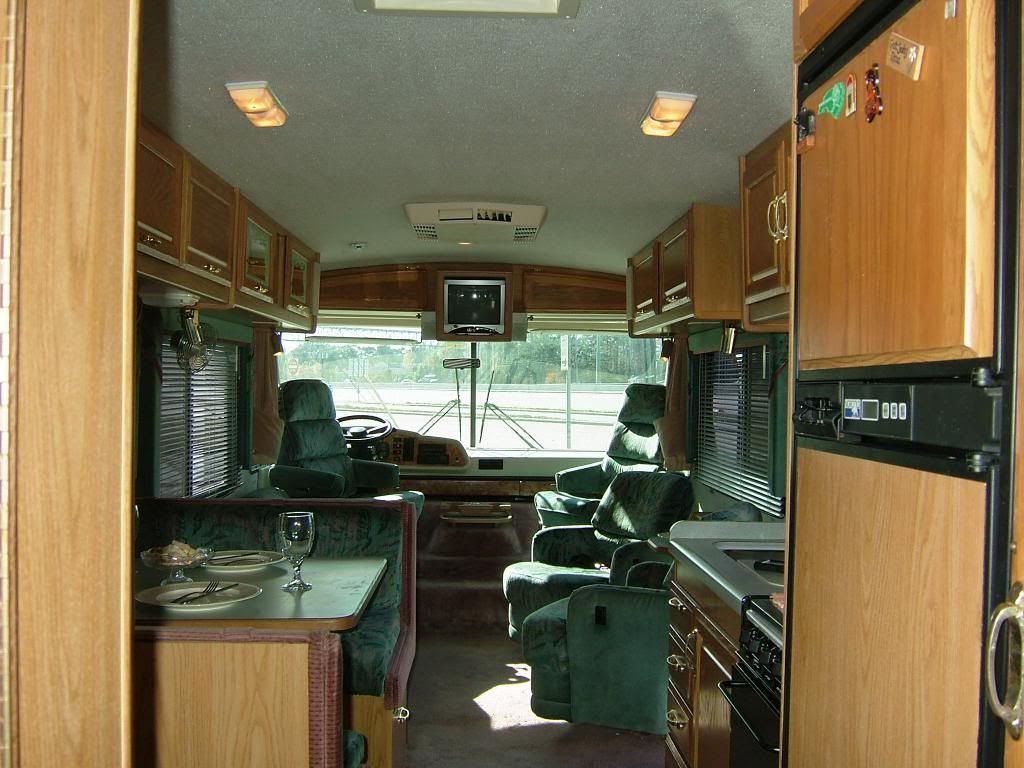 Wish us luck. We're hoping to get all this done by late March/early April to head to the Washington, D.C. area, and take a few trips beforehand to work out all the kinks.
After that, who knows. We've talked about touring the country for a couple of months and would love to do it. We'll see if the $$$ allows.
:-)